There are two semesters: winter and spring. You can choose anyone to apply to, but the most important thing to note is that you can study in Poland in English.
Alright, so you are looking for a place to study. Poland has crossed your mind, but you wonder if I can study there in English. Yes, we know that Poland is one of the European countries. Poland speaks Polish, which is quite different from English. But you wonder if you can study in Poland in English. The answer is yes.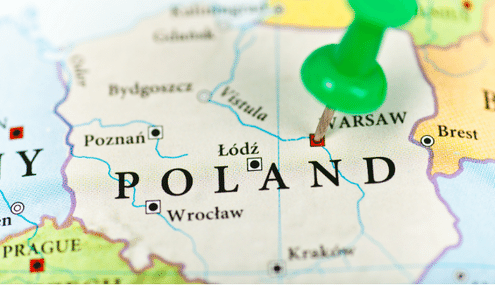 Many universities cater to international students who want to study in English. Although Polish is their main language. They will use it more often, like in Germany, France, and anywhere else in the world. But you would be able to learn in English.
A later article will cover why you should study in Poland. In this article, we will cover the best universities to study at in English. And I will drop a link to find more if any of these don't meet your needs.
Top Universities in Poland for international students
Universities in Poland for international students in English. There are at least 500 universities in Poland, if not more. And it has a rich culture.
Here are my top universities in Poland for international students. This list was compiled based on research, observation, and talking to people. Also, the fact that these universities teach in English. Finally, we considered ranking.
There are many more, and I will drop a link to more if any don't meet your needs.
AGH University of Science & Technology
Gdansk University of Technology
Warsaw University of Life Sciences
Adam Mickiewicz University Poznan
Nicolaus Copernicus University in Torun
Wroclaw University of Science and Technology
Cracow University of Technology
Poznan University of Technology
These universities are not arranged in any particular order. All you need to do is go to the page and search for your course.
Click here to check out more universities and courses.
Requirements for education in Poland
The basic requirement is on the university websites. Although there are two things I want to focus on
● Document legalization
● Sworn translations into Polish are both available.
The rest are basic and easy to get and understand. Click here to see the universities and their requirements.
Document Legalization
Legalization Documents from previous education, and you want to enter the Polish system. You would need to authenticate these documents.
The ministry of education and the ministry of foreign affairs of the country where you studied need to stamp them. Then you take them to the Polish embassy in your country for legalization.
This is important. The Polish embassy needs to stamp it.
Ministry of Education
For Nigerians Take your document to the Ministry of Education in Abuja only.
Documents
Master's
● Bachelor degree certificate
● Transcript
● High school certificate (WAEC)
Bachelor's
● High school certificate
● High school testimonial
Original copies only.
The steps and information will be given to you once you get to the office in Abuja.
NOTE – You will need to pay to sign your documents.
Also, ask for an eligibility letter.
Ministry of Foreign Affairs
You take it there for them to sign it. You need to pay to sign documents.
Polish embassy
This is the next step. But to go to the embassy, you need to book an appointment with them. You do that at the Polish Embassy website, www.secure.e-konsulat.gov.pl.
To stamp and sign each document costs 30 euros, and the money must be a pain in cash and euros.
Sworn Translation of Your Document into the Polish Language
All you do here is translate your documents from English to Polish. It was done through an accredited source.
International students in Poland face low living expenses.
One of the things on your mind is the cost of living in Poland for international students.
The cost of living is not as high compared to other European or western countries. The cost of living is low. And you can survive with less than half of what you need to survive in other European countries that use euros.
I would do a little breakdown of a monthly estimate. You can spend more, but with this, you can live comfortably.
● Rent is about 550–700 PLN.
● You should try to maintain or budget 250 PLN in a week.
● Buying bulk tickets would help reduce costs. For a month, it is 49 PLN, but for five months, it is 189 PLN.
● Pro tip: Buy your summer clothes in winter and your winter clothes in summer.
● Give and take, you should budget 1500 PLN per month.
The cost of studying in Poland
Poland's education costs are also another thing that attracts international students.
The cost of studying in Poland is not as high as in other European countries. It is even cheaper than some universities in your home country, compared to the quality of education. The cost of education in Poland ranges between 1500 and 14,000 euros. This is dependent on the type of university—public or private. Location: some cities are more expensive than others.
It is a place that you should consider for your master's program. You can also find the fees at the link below. First, type your course, and you will get all the information that you require.
Payment of the application fee
The best way to pay the application fee is to use a credit card online. Or to ask someone in the resident country to assist you. If you use the bank route, it might be slow, and you might miss out on your admission. It must also be done in euros.
Payment of tuition
If you aren't on a scholarship, you would have to pay tuition. Check out the article on scholarships. The payment would also be done in euros, which is important for your student visa application. Read about student visas here.
Life, besides studying in Poland
This covers the living experience in Poland. The pros and cons of living in Poland
The drawbacks of living in Poland
Loneliness
The Language Temporary residence permit
Getting a job after graduation
People choose to be blind to racism.
Pros
Low cost of living
The teachers are friendly.
Available job if you choose to study and work.
Access to the rest of Europe
Conclusion
Now that you can study Poland in English, Poland should be a choice. Moving on, you also have important information about studying in Poland. Universities in Poland for international students that you can study in English. I wish you all the best and will be here to answer any questions. Please share your thoughts in the comments section.