If you want to live and work in Spain, you will need to deal with two government agencies: the immigration authority under the Ministerio de Inclusión, Seguridad Social y Migraciones, and the labor and employment authorities under the Ministerio de Trabajo Economia Social (Ministry of Labor and Social Economy).
Work permit exemptions
The average household income in Spain is lower than the OECD average of €33,811 per year. Despite this, Spain still draws in foreign laborers due to the lower cost of living. For instance, Madrid is less expensive to live in than, say, London or Berlin.
Required documents
When you arrive in Spain, to stay long term, you must apply for a residents permit (Tarjeta de Residencia – TIE) and a Foreigner's Identity Number (Número de Identificación de Extranjero – NIE) through the local Foreigner's Office (Oficina de Extranjeros) or police within 30 days.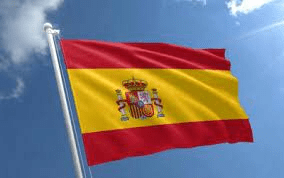 Source: Nigeria Infopedia
Main types of work visas to Spain
A residence and work permit is required for non-EU/EEA citizens who wish to reside and work in Spain. (visado de trabajo y residencia).
For various job types and lengths of employment, there are numerous kinds of work permits. The most typical forms of visas that enable you to reside and work in Spain include:
● Work employment visas – includes permits for highly-qualified professionals and seasonal workers
● Self-employed visas– this allows you to live and work in Spain for a period of one year
When applying, you must pay the established fee (generally, €60 to €80) for long-term visas. This will not be refunded if your application is denied.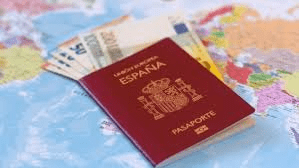 Source: Wise
Work visas for employed persons
You must have a job offer before applying for a work employment visa (por cuenta ajena). Your company must then request a work permit for you to lawfully work in Spain. Since permits are provided for certain industries, switching occupations as long as they are in the same industry is typically possible.
Requirements
When a job has been declared a scarce occupation or when there are no other appropriate candidates from the EU, the Spanish government frequently provides work visas. The candidate in that situation is typically a highly qualified professional (website in Spanish).
Importantly, while you are in Spain, you cannot apply for a work visa. This is because any application submitted in Spain will be rejected by the immigration officials, who view it as being in violation of Spanish law. As a result, while requesting a work permit in Spain, make sure you do it through an embassy or consulate in your home nation.
How to apply
Your employer should submit an application for a work permit to the provincial office of the Ministry of Labor (Delegación Provincial del Ministerio de Trabajo e Inmigración) on your behalf.
The Spanish government will send you a copy of the application with your stamp from the office that is responsible for your permit and your file number. You can then send this to the Spanish embassy as part of your visa application. The embassy will then inform the regional labor office that it has your application, which will be processed.
Work visas for seasonal workers
You will need to acquire the following if you are a non-EU national and want to work seasonally in Spain:
● a work and residence permit
● a work and residence visa
Requirements
The procedure for applying for a visa is much the same as applying for a job with a long-term employer. There are a couple more conditions, though:
● Your employer must provide accommodation in "conditions of adequate dignity and hygiene"
● Your employer must pay your travel costs
● You must agree to return to your country of origin when the contract is finished
How to apply
Your employer is required to get a work permit from the Provincial Aliens Affairs Office before you can apply for your work and residency visas, or from any official department of labor in the different Autonomous Communities.
The Provincial Aliens Affairs Office will then provide the residence permit along with the work permit once it has been approved. You must also apply for both a work and residence visa at the embassy or consulate in your home country.
The length of the permit will not exceed nine months each calendar year. Shorter agreements and permits may be prolonged, but only for a total of nine months.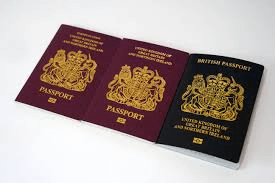 Source: Housingeverywhere
Others Consideration
Non-EU/EFTA nationals do not need to apply for a work permit in order to enter or work in Spain. When they arrive in the country, as long as they are of legal age (18 in Spain) or emancipated, they can then register themselves as self-employed.
Requirements
To apply for a self-employed work visa in Spain, you must:
● Not be a citizen of the European Union (EU)
● Be older than 18 years of age
● Not be in Spain with irregular immigration status
● Have no criminal record, with a certificate from the countries you have lived in the past five years
● Have the appropriate professional qualifications or sufficient experience required for the business activity you want to conduct
● Show evidence of having sufficient financial resources to conduct your business
How to apply
For this visa, US citizens must pay US$ 515, Canadians must pay 1,043 and other nations must pay US$ 318.
Non-EU/EEA workers in Spain can apply for a self-employment work permit, which will allow them to live and work in the country for up to five years.
Requirements to Obtain Spain Work Visas
● Applicants for this visa are those who have been offered employment by an employer in Spain.
● A copy of the employment contract signed by both the employer and the employee should be provided.
● You are expected to submit a copy of your Curriculum Vitae or Resume during the visa application process.
● Original and photocopy of the Work permit issued by the Italian Immigration Office should be submitted.
● Non-Nigerians applying for this visa are required to present a copy of their Nigerian residence permit.
● Proof that there was no Italian willing and qualified to take up the job you were offered is required.
● All the documents to be submitted should be provided in original and copy.
● Applicants who submit forged or fake documents will be prosecuted.
Work Visa from Nigeria to Spain Requirements
● Passport with a validity of more than 3 months from the intended period of exiting the country. The passport should have at least two blank pages for the necessary stamp.
● Correctly completed visa application form duly signed by the applicant.
● Two recent passport-sized photographs with a white background. The photo should follow the specification for a visa application.
● Bank statement from the past three months prior to the period of visa application. This is proof of a steady and continuous flow of funds.
● Travel insurance worth 30,000 euros and valid through all the Schengen areas.
● Proof of civil status.
● Proof of accommodation for the period you will be staying in the country.
● Copy of return flight ticket.
● Travel itinerary.
Source: Expaticia
How to get a job in Spain
When you are in Spain and looking for jobs you can easily land, you should consider works in the:
● Agricultural sector
● Marketing and sales jobs
● The health sector
● Teaching jobs
● Hospitality jobs
Jobs in Spain for graduates
● Elite Digest
● Graduateland – search multinational companies for graduate opportunities.
● iAgora
● Primer Empleo
Spanish-language
● Bolsade Trabajo
● Expansión y Empleo: employment news as well as jobs
● Infoempleo
● InfoJobs
● Oficina Empleo
● Monster
● Busco Jobs
● Indeed
Jobs in Spain for English speakers
● Elite Digest
● Expatica jobs
● The Guardian
● The Local
● ThinkSpain
Specialist/professional employment
● Ambient recruitment: multilingual professionals
● Approach People Recruitment: multilingual professionals
● Talent Search People: finance, sales, IT, e-commerce, and native speakers
● Tecnoempleo: IT and telecommunications jobs
● Xpatjobs: multilingual
Au pairs
Other Useful resources
● Spanish Immigration Portal – provides information about various long-term visa options for Spain
● European Commission – includes facts and information about the Blue Card in countries throughout Europe
● Immigration Spain – provides more information about the family reunification visa in Spain
If you are looking for extra information on other countries, work abroad, visas, etc., we've got it. Go to this site, click here and you will see everything you might need.
Don't miss out on any job opportunities! Subscribe to our email list today and stay informed about the latest job openings and career advice. By subscribing, you'll be the first to know about new job opportunities.