Due to the good economic state of the country and many job opportunities in the USA, a lot of people like to go over there for work. Many people go to the US for both professional and non-professional job opportunities because of the many benefits that come with it. To work in the USA you need to:
This is the first and most important step. Make research based on your skill set and apply for the jobs you are qualified for.
  Do an application follow up
After submitting your job application, doing a follow-up will help you know the current state of your job application and in some cases, it will show that you are motivated to work and impress your employer.
  Prepare for the interview stage
Since you are not in the country, it is most likely that your interview will be done online. Do research on the company's mission, vision and job expectations. During your interview, try as much as possible to answer all the questions that will be asked to the best of your ability. Also, try to highlight your strength during the interview.
Since you are coming to the US for work, you need to get a work visa. Without a work visa, you won't be authorized to leave your country for America for work.
What is a work visa?
A work visa is an authorized permit that allows you to work and live in another country. There are different types of work visas and each of them has its requirements.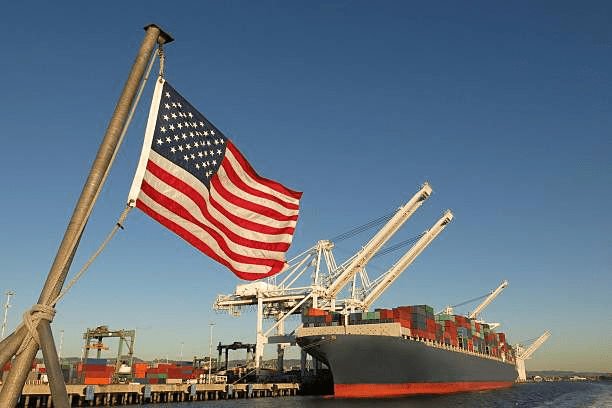 Source:istockphotos.com
Ways to get a job in the US
There are three different ways to get a job in the US. These methods have been used by various individuals to successfully get a job in the US. They are:
Finding a sponsor
To get a job in the US, you have to apply and get the job before you are allowed to leave. If you are a highly qualified candidate who has already been given employment by an organisation, your employer can stand in as your visa sponsor and help you get a work visa. Your visa sponsor also stands as an intermediary between you and the US government assuring the government that you will be an illegal and law-abiding citizen.
Application for a Temporary Work Visa
Temporary work visas are for people who want to work in the US for a specific period of time.
Getting a green card
Having a green card allows you to work and live permanently in the US.
For more details on the three ways to get a job in the US, click here. You can go through the methods and decide which one you want to use based on your interest.
Eligibility Criteria for working in the US
Besides the work visa, sponsor, temporary work visa and green card, some of the things that will be required for you to work in the US are:
● Bachelor's degree from a higher education institution
● Proof of work experience relevant to your field
● Proof of ability to speak and write the English language
● A valid identity card
● Personal and professional references
● Travel Passport
Ensure that the job you are applying for are authentic to avoid falling for scams.