Spain tops the list of the best places to study abroad because of its relaxed lifestyle and rich heritage. Students have a fantastic opportunity to acquire a top-notch education from some of the top colleges and educational institutes in Spain. This, together with the low cost of living, makes it a great place for overseas students to continue their education.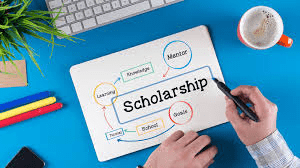 Source: Housing Anywhere
More than 208,366 international students are studying for graduate, postgraduate, and doctorate degrees in Spain. 52 of its universities are rated among the finest universities in the world. Spanish students can take advantage of a number of financial assistance programs to ease the financial pressures of studying abroad.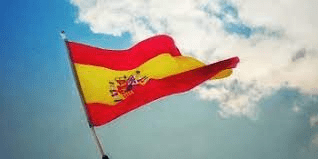 Source: Edarabia
List of Scholarships for Spain
Here is a list of top and highly regarded scholarships for Spain: Click here to view other options.
● Erasmus Mundus Scholarship for International Students
● UIC Barcelona Scholarship
● EADA Scholarship
● Barcelona Institute of Economics (IEB) PhD Scholarship
● International Studies Abroad (ISA) Diversity Scholarship
● The Fulbright Program
● Spanish Studied Abroad Merit-Based Scholarship
Erasmus Mundus Scholarship for International Students
One of the most well-known scholarships for Spanish students is the Erasmus Mundus Scholarship. The program provides full-time fellowships and scholarships that pay for travel, insurance, participation costs, and a monthly stipend. Both EU and non-EU nations are represented among these students.
This scholarship offers two types, depending on the country of origin:
● For Partner Country Students
● For Programme Country
Eligibility
● Students from all over the world can apply for a full-degree scholarship.
● The Student must be in possession of a university bachelor's degree (180 ECTS) or an officially recognised equivalent, and be able to submit a copy of this diploma at the time of online application or, at the latest, prior to the program's official start date.
● The student shouldn't have submitted more than three applications to the Erasmus Scholarship programs in one calendar year.
When to Apply?
This scholarship for Spain has an application deadline between January and February.
● €4,500 (INR 3.64 lacs) per year for a Programme Country scholarship holder.
● €9,000 (INR 7.29 lacs) per year for a Partner Country scholarship holder.
● Any extra money will be handled by the GLOCAL Consortium and not passed along to the recipient of the award.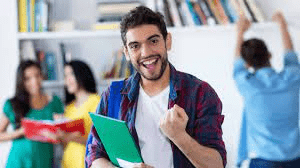 Source: Housinganywhere
Next up on our list of top scholarships for Spain is the UIC Barcelona Scholarship. It offers grants to promising overseas students who excel in the classroom. International students target it since it is one of Spain's top colleges and a well-known institution.
Eligibility
● Only international students can apply
● Depending on conversion to the Spanish system, the student must earn an average grade of 8 or better in their second to last year of secondary education (IB, GCSE, IGCSE, and international education systems).
● The applicant must have obtained admission to the institution and passed the UIC Barcelona degree-related entrance exam.
Grant Amount
With this scholarship, all accepted degree programmes in Spain are eligible for a 20% tuition cost waiver.
EADA Scholarships are given to students with exceptional academic aptitude and knowledge. Recipients of this scholarship from Spain must finish an administrative or academic project while enrolled at EADA. If the students opt not to complete the project, the scholarship will be void.
Eligibility
All students who have finished the admissions procedure and paid 25% of their programme fee are eligible for the scholarship.
When to Apply?
Depending on the chosen programme (MBA or other master's programmes), the deadline ranges from March to July.
Grants
With the exception of the Scholarship for Excellence, which pays up to 50% of the programme fee, the Scholarship is merit-based and covers up to 25% of the cost.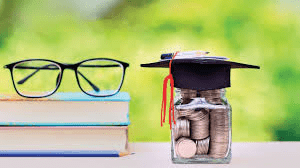 Source: ApplyZones
Barcelona Institute of Economics (IEB) Ph.D Scholarship
The Barcelona Institute of Economics (IEB) specializes in fostering and disseminating work in applied Economics. Scholarship recipients who want to pursue their PhDs are the target audience. One of the most sought-after scholarships in Spain is a PhD scholarship with a three-year commitment and a one-year extension option.
Eligibility
● Only individuals with an Economics Master's degree are eligible.
When to Apply?
The Barcelona Institute of Economics (IEB) PhD Scholarship application deadline often falls in May, during the summer.
Grant Amount
The annual gross stipend for this scholarship is around € 16400 (INR 13.28 lacs), which covers the PhD tuition expenses as well as travel reimbursements for out-of-country conferences.
Barcelona GSE Master Scholarship
The Barcelona Graduate School of Economics (GSE) is an independent centre for graduate study and research in Spain. This university recognises the academic excellence of some of its most gifted students by awarding scholarships to them each year.
Eligibility
● International students from developing nations with a formal reference letter, a history of academic distinction, and strong quantitative abilities
● The applicant must be an undergraduate or bachelor with a degree in engineering, mathematics, statistics, finance, or economics from an accredited university.
● Additionally, the applicant must have a TOEFL score of 90 or higher or an IELTS score of 6.5 or higher.
When to Apply?
The deadline for the application may vary between January and July
Grant
● The candidate shall receive a waiver on their tuition fees up to 25 %, 50 %, 75 % or 100 %.
● They also get the opportunity for a limited fully-funded scholarship.
Fulbright Scholarships are available through the Fulbright Foreign Student Program for foreign professionals and students who want to conduct independent research in Spain. More than 160 nations are covered under the program's operational zones. The Fulbright Scholarship benefits about 4,000 students each year.
Eligibility
● Candidates must have a conferred bachelor's degree or equivalent before the start of the grant.
● By the deadline for applications, the Candidate must have at least three years of full-time, professionally-related, paid job experience.
When to apply
Students can apply between July and October, depending on their country of origin.
Grant Amount
This scholarship for Spain provides social insurance as well as cash assistance in the amount of €4000 (INR 3.24 lacs).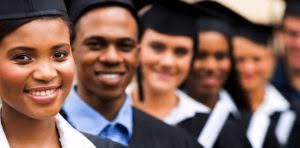 03Schools
Spanish Studies Abroad Merit-Based Scholarship
Studies Abroad Merit-Based Scholarship is ideal for students who are interested in studying Spanish abroad. Strong preference is given to students who exhibit an extreme commitment to their study of Spanish both inside and outside of the classroom.
Eligibility
● Prior to being accepted into an SSA programme, candidates may apply for the merit-based award; however, only approved students are eligible to receive one.
● Candidates must also secure a cumulative GPA of at least 3.5 or more.
● Candidates are required to submit a 400–500 word English essay (topics may include writing about your personal life)
When should I apply?
Depending on the length of the program, the application deadline for this scholarship for Spain is between April and October.
Grant Amount
The Spanish Studies Abroad Merit-Based Scholarship provides eligible students with a grant amount ranging from €500 to €1500 (INR 40K to INR 1.21 lacs).
Do you intend to continue your higher education in Spain or another country in Europe? You can always get in touch with our professionals at Elite Digest for mentoring, advice, and admissions help. Call us today to schedule your free 30-minute consultation!