The US, as a country attracts a lot of people who have various goals and dreams to achieve. The number of people that troop into the U.S. yearly come for different reasons varying from tourism, working, business, and studying or moving there permanently. Regardless of what reason you are going to the USA, you need to have a visa.
Steps to applying for a visa
Applying for a visa is not as hard as many paint it to be. Below is a straightforward application procedure to make it easy for you.
1. Check if you need a visa
If you are a citizen of the 40 Visa waiver countries, you do not need to apply for a visa to go to the United States of America.
2. Select the visa type you need
Depending on your reason for going to the US, there are different types of US visas. This is where you should pay extra attention to avoid choosing the wrong visa type.
3. Choose the type of form suitable for your visa application
Depending on your reason for going to the USA, there are immigrant and non-immigrant forms. Complete the appropriate form needed for your visa application.
4. Pay the US visa application fee
There is a stipulated amount of money that has to be paid to the US for the visa application. Click here to see the amount for immigrants and non-immigrants. Bear in mind that the fee will not be refunded if for any reason you cancel your appointment or your visa application was not accepted.
5. Schedule an appointment for an interview
This interview is mandatory. You have to schedule this appointment with the US consulate or embassy in your country. Scheduling your interview as early as possible is important as waiting days take a very long time depending on what country and city you are in. If the waiting period for the visa appointment is too long for you, you can get an emergency US visa appointment. You must fill out the form for your visa application before scheduling an appointment.
6. Put together the necessary documents
In addition to filling out the application form, you must submit the necessary documents required for a US visa application. These documents prove to the US consulate or embassy in your country that you have all the requirements for the visa you are applying for.
7. Go for the visa appointment you scheduled
This is the final step in the visa application process. Be punctual and appear with all the necessary documents. Also, note that the official interviewing you will ask questions about your background and other things that may be relevant based on the Visa type you applied for. The interview for a work visa is quite longer than the interview for a visit visa.
8. Wait for a feedback
After your interview, your application, based on the type of US visa you applied for, is processed after which you will find out if you have been granted a visa or not. It is advised that all travel arrangements be put on hold till your visa has been approved to avoid the risk of making expenses.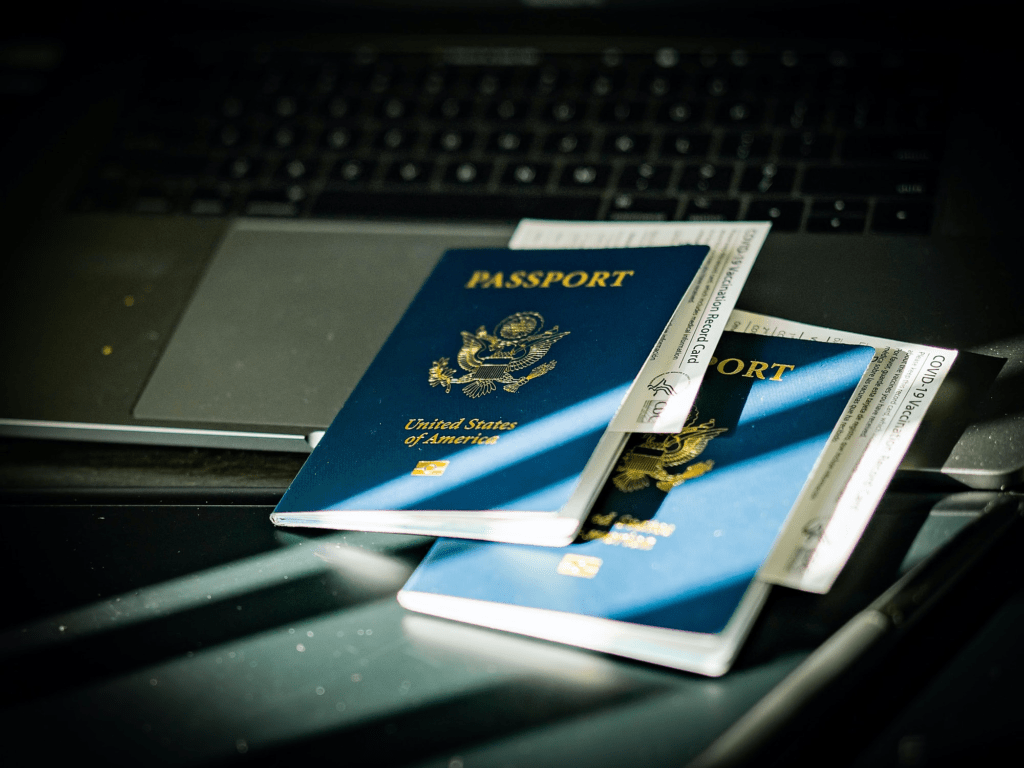 Source:unsplash.com
Steps to Applying Online
To apply for the visa online, these are the steps you should follow.
I . Click here to be directed to the official US immigration website.
II. Sign in using an active email address. A confirmation link will be sent to your email address.
III. Copy and paste the confirmation link into your browser.
IV. The pasted link will lead you to a page where you are asked to improve your password.
V. After choosing a password, you will proceed to the terms and agreement page. Accepting the terms and agreements will lead you to the page for verification (a backup code will be displayed. Download it as a PDF or write it down somewhere).
VI. Access the verification link with your email address. You can also use your phone number or authentication app to get verified.
VII. After verification, you'll be taken to a page where you are to provide answers to some security questions.
VIII. Providing answers will lead you to a page where you will see activities that can be performed on the site. Click on the "fill the form" option and choose what type of form you want to fill.