Whether you are coming to South Korea to school, visit, work, or for business purposes, you need a visa. Getting a South Korea visa might be overwhelming as there are certain things you might not be sure of. In this article, you will be learning everything you need to know about applying for a South Korean visa.
  Countries that can travel to South Korea without a visa
Unlike other countries, South Korea allows citizens of certain countries to visit without a visa and stay for a certain number of days after which they have to apply for a visa if they want to extend their stay in Korea. The citizens of these countries are not allowed to work or do any other thing without a visa.
The number of days foreigners from these countries can stay without a visa is 180, 90, 60, and 30 days depending on the country.
The citizens that are given 180 days' permission to visit and stay in South Korea without a visa are Canadian citizens.
This citizens that are giving the 90 days exemption to visit and stay in South Korea are from the following countries:
● European Union Countries
● Antigua
● Barbuda
● Australia
● Bahamas
● Barbados
● Brazil
● Chile
● Colombia
● Costa Rica
● Dominica
● Dominican Republic
● Ecuador
● El Salvador
● Grenada
● Guatemala
● Haiti
● Hong Kong
● Iceland
● Israel
● Jamaica
● Japan
● Kuwait
● Liechtenstein
● Macau
● Malaysia
● Mexico
● Morocco
● New Zealand
● Nicaragua
● Norway
● Panama
● Peru
● Saint Kitts and Nevis
● Saint Lucia
● Saint Vincent and the Grenadines
● Serbia
● Singapore
● Suriname
● Switzerland
● Taiwan
● Thailand
● Trinidad and Tobago
● Turkey
● United Arab Emirates
● United States
● Uruguay
● Venezuela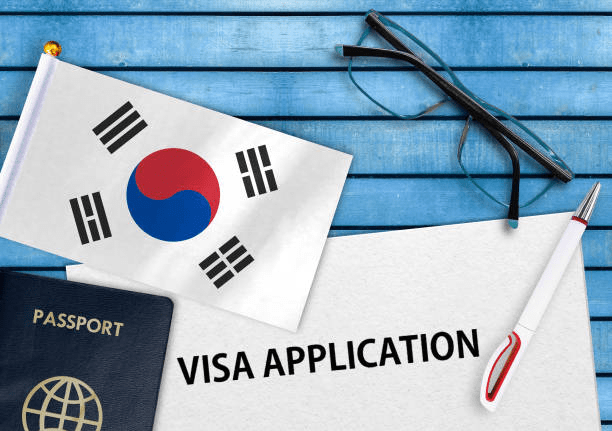 Source: iStockphotos.com
Russians and people from Lesotho are given the 60 days exemption while the 30 days exemption is for citizens from:
● Albania
● Andorra
● Argentina
● Bahrain
● Bosnia and Herzegovina
● Botswana
● Brunei
● Cyprus
● Eswatini
● Fiji
● Guam
● Guyana
● Honduras
● Kazakhstan
● Kiribati
● Marshall Islands
● Mauritius
● Micronesia
● Monaco
● Montenegro
● Nauru
● New Caledonia
● Oman
● Palau
● Paraguay
● Qatar
● Samoa
● San Marino
● Saudi Arabia
● Seychelles
● Solomon Islands
● South Africa
● Tonga
● Tunisia
● Tuvalu
● Vatican City
Types of South Korean Visa
Just like every country, South Korea has visa types that are peculiar to it as a country. They are:
Tourist visa
Business visa
Family visit visa
Work visa
Student visa
Working holiday visa
You can get more information about them here.
Visa Requirements
The following documents are needed while submitting your visa application form.
● Travel passport that is valid for nothing less than 6 months and must have at least two blank pages.
● Passport-size photographs of not less than 3 months.
● Your returning flight ticket.
● Personal essay or statement.
● Proof of accommodation
● Visa fee payment
Depending on your visa type, there are other requirements.
For a student visa, you also need:
● Reference letters from staffs in your previous college or university and
● Letter of acceptance from your chosen university or college.
For a business visa, you will need:
● A letter from your employer or a letter of invitation from any hiring company in South Korea.
For a work visa, you'll be asked to provide:
● Your contract of employment or employment letter.
Steps on how to apply for a South Korea visa
Click here to access the Korea immigration site and choose the form suitable for your visa type.
Pay the visa application fee for your country.
Schedule an appointment for an interview with the South Korean embassy or consulate in your country.
Put together all the necessary documents listed above.
Go for the visa appointment interview.
Wait for feedback.
Wish to know more about visa requirements for other countries? Visit our Visa resource board.