The seventh-largest economy in the world is Brazil. For instance, it leads the world in producing coffee and oranges and has enormous oil and iron ore deposits. The nation has a thriving agricultural and industrial sector and abundant natural resources. Brazil's population will be 214.9 million in 2022, and the country will have a 12% unemployment rate.
However, there has been a noticeable increase in labour migration to Brazil in recent years.

In 2022, skilled labor will account for the majority of the jobs accessible in Brazil for foreigners. For instance, professionals in the petrochemical industry can travel to Rio de Janeiro, and those working in the banking and finance industries can go to Sao Paulo. Engineers with certification, construction workers, and IT professionals are typically in demand for jobs in Brazil. There is unquestionably a manpower shortfall in these regions across the nation.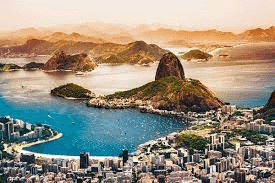 Source: Transitions Abroad
However, there is escalating competition for jobs in Brazil. Average incomes are lower than in industrialized European nations, and there is a substantial income gap between different demographic groups. High levels of crime and corruption, as well as bureaucracy and inadequate infrastructure, are further issues.
In this article, we will talk about the peculiarities of labour migration to Brazil in 2022, job search options, current vacancies, and salaries.
Main types of work visas to Brazil
All workers in Brazil require both a work visa and a residency permit. Brazil offers a variety of work visas, including the following:
● Permanent work visa (Visto Permanente): This visa is typically requested by foreign employees who are eligible for permanent residence in Brazil. It applies to scientists, managers, directors, and investors with more than $50,000 in individual investments or $200,000 in corporate investments. Some VITEM V visa holders in this category are eligible to apply for a permanent work visa after two years.
● VITEM V visa: The majority of foreign nationals entering Brazil on work contracts or other agreements often receive this type of temporary visa, which is also the most popular working visa. The Ministry of Labor and Employment must give its clearance before hiring anyone in this category.
● VITEM II visa (Business Trip): Typically, foreign nationals visiting Brazil for business request a VITEM II visa. However, they are unable to accept any payment from Brazilian businesses. This visa has a maximum validity of ten years and permits stays of up to ninety days per year.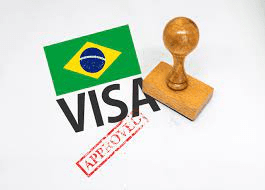 Source: VisaPaper
Requirements to Obtain Brazil Work Visas
The VITEM V visa is one of the prerequisites for each Brazil work permit. The majority of your staff will need to meet its standards because this visa is the most popular. They must have at least nine years of schooling and two years of relevant professional experience in the field for which you are recruiting them.
● A relevant university degree and one year of professional experience
● No professional experience with a relevant post-graduate degree
A temporary or permanent residency visa is required before an employee can apply for a work visa. Additionally, they will need to have a job lined up because an employer must begin the application process. During their stay in Brazil, the person will need to apply for new permission whenever they change jobs.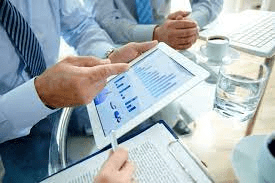 Source: Bernhoeft
Usually, temporary work visas and residency permits are issued first in Brazil. Temporary permits can be renewed once and often last up to two years. Employers may submit a request to convert temporary work and residency permits to permanent ones after the initial four-year period.
Application Process
The application process for a working visa in Brazil must be handled by both employers and employees. All documents for prospective employees must be translated into Portuguese and submitted to the General Coordination of Immigration Department by the employer.
The Brazilian embassy or consulate in the employee's place of residency is then notified to begin the work visa application procedure after receiving the paperwork from the Ministry of Foreign Affairs. The local embassy must then receive all documentation from the employees.
Because visa applications may only be created by legal entities in Brazil, your business must partner with a worldwide PEO or have a subsidiary that is officially registered there. To begin the work permit application procedure for employees, employers must present the following documents:
● Work Permit Application form
● Applicant and Candidate form
● Company statutes or contractual alterations registered with the Commercial Board or Public Civil Registry
● Document proving the appointment of the legal representative of the applicant
All these must be sent to Brazilian Ministry for Labour and Employment.
Employees will be required to submit information on their addresses, a copy of their passport, and documentation of their education and work history, among other things. The cost of a visa varies depending on the nation. US citizens must pay $290, while UK citizens must pay $225.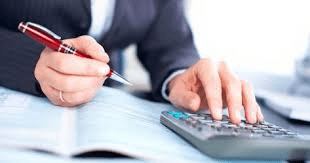 Source: Lawyer in Brazil
How to get a job in Brazil
Temporary or part-time positions for graduates in Brazil are scarce due to the country's attitudes towards hiring international workers.
If you're hoping to secure a full-time role, you should start your search from home. Full-time jobs in Brazil are advertised via:
● Elite Digest
● Careerjet.com.br
● Catho.com.br
● Indeed – Jobs in Brazil
● InfoJobs.com.br
● One World 365 – Jobs in Brazil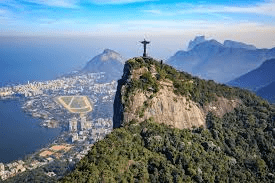 Source: Movehub
Other Important Considerations
You may or may not be able to bring family members to Brazil, depending on the conditions of your employment and residency visas.
You can apply for a family reunification visa to make spouses and dependents permanent residents if your employees are citizens of the United States. However, the applicant must demonstrate that they reside in the embassy's region and meet all other eligibility requirements.