This article is to help you know some useful tips needed before working in Japan, as Japan is a country filled with so many opportunities and also challenges for foreigners.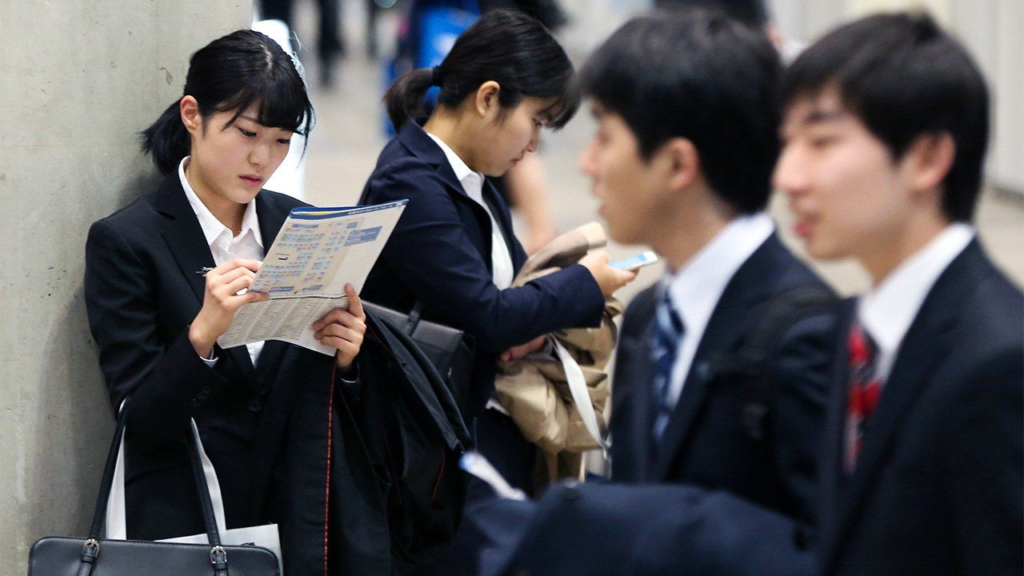 Knowing the nitty gritty of a country you wish to work in is a wise step to take.
Let's see what Japan got to offer
Japan is one of the largest and most developed economies in the world. It has a well-educated, industrious workforce and it is large. Japan is a ground where Opportunities are numerous, and working in Japan will help build your capacity to starting up your career path even while working there.
I have helped compile these 8 tips you need to know before working in Japan if you are a foreigner to help you have a bit easy experience while working there
1. Have a work visa ahead of time
Things will go much more smoothly if you ensure you have all your paperwork ready ahead of time. Nearly every aspect of Japan is tied up by their bureaucracy, so as a foreigner planning to move to Japan for work purposes, do ensure you have all your necessary papers.
Here are four (4) simple steps to getting your work visa in Japan
· First contact the nearest Japanese embassy
· Collect the required documents for a Japan work visa
· Submit the Japan work visa application either directly at the Japanese embassy or visa application agency.
· Then collect your visa.
You can as well look here to get the full step on what documents and requirements needed to get a work visa in Japan.
2. The work schedule in Japan is very intense, you'll need to prepare your mind
Though Japanese labour law says only 8 hours a day or 40 hours a week, you need to work more to fit in. People will often put in 15 hour work days just to fit in and you might also need to do the same to avoid being left behind.
You've probably heard stories of how much pressure the Japanese need to put in to succeed at work, well it's unfortunate that it is true.
In general, Japanese companies prioritise group harmony over individualism. Thus, employees tend to be more willing to devote more time to work, though often at the expense of work-life balance. While it is not a blanket norm, it is definitely a widespread trend that might take the average foreigner some time to get used to.
3. Don't stress it, you probably might not need a car
Well, except you wish to get a car, you won't actually stress yourself using public transport. Japan's public transport system is easy and efficient and also one of the safest in the world. Unless your job places are out in the countryside, you will sure be comfortable taking the bus or metro to work and back.
4. 'Politeness' is embedded in Japan's culture, do well to learn it
If you look forward to getting a work in Japan while living there, just know that Japanese people love respect and politeness. One great tip to getting more favours from them is by being polite.
Oh yeah! Don't forget to give the elderly and old ones huge respect. The Japanese take immense pleasure in ensuring that they behave properly, avoiding insults and staying away from trouble.
So expect to receive respect and also ensure you give out respect too.
5. Japan's wealth is reflected in its prices
Japan is a wealthy country, it is one of the wealthiest in Asia. It also very large when it comes to its economy. This wealth in Japan can be a great thing for you and also a not so good thing for you.
Working and living in Japan will provide you with the highest standard of living in the continent, as well as a salary reflective of a healthy economy, but, you have to get ready to spend those money as prices can be outrageous especially in Tokyo.
The prices of things In Japan might be outrageous for you, so get prepared.
6. You might need to invest in an electric heater
As petty as this tip may sound, it might be a great challenge for you if you don't take it seriously.
Most houses and apartments in Japan are built without central heating or air conditioning. While such appliances are deemed necessities in America, they often exist in the most modern accommodations in Tokyo which might be difficult or way too expensive for you to get.
So, invest in electric heater or conditioners if you will need to make your apartment more complicated and also prepare for the harsh weathers (hot or cold).
7. Learn Japanese language and etiquettes before you go there
As in most foreign countries, travelling, working and living will be effortlessly easier if you learn their local languages. Japanese value their languages and most of the activities there are done in their local language.
You can learn the basics of Japanese language or take a language placement test to help you learn as well.
Besides communication skills, business etiquette is also essential. From learning how to bow at a certain degree to the correct way to give and receive name cards, there's no easy way out if you want to be taken seriously as a working adult in Japan. To prepare for it, you can as well sign up for the Business Japanese Proficiency Test (BJT) and start studying.
8. Japanese foods are healthy and delicious, embrace then
Many foreigners might classify Japanese as "awkward", but Japanese foods are known to be healthy. Japan records the highest number of aged and old people and they also get to stay that long because of the healthy food intakes.
Oh well, you're left with a decision to take if you still wish to work in Japan or not after all the cons and pros.
You might be trying to navigate towards your career path or might be confused on what path to take, whether to work in Japan or not.
It's okay to still check out an online career consultancy to help you through this decision making process.
Moreover, Japan is indeed a great place to work, even with the language challenges. Their culture is worth emulating based on good morals and way of life. If you're planning to move to Japan for work purposes, then, you definitely have a place to grow in Japan because it has a wide market range that will help grow you within a short time in business.