Home to a lot of highly skilled and educated workers, Switzerland has a lot of job opportunities for both local citizens and international citizens.
As a job-seeking foreigner, you might be wondering why you should shift your focus to jobs in Switzerland. Below are some of the benefits of working in Switzerland.
Four benefits of working in Switzerland
Good companies and Conducive Work Environment
Switzerland has a lot of companies with good work policies and a good work environment for one to thrive all thanks to Switzerland's stable political system, liberal economy, and labor policies.
Low Tax System
Paying tax in Switzerland is more favorable compared to other countries where a large percentage of the worker's income is taken. In Switzerland, even after paying tax, you will still have a lot of money left to cater to your basic necessities as well as take yourself and your loved ones out for a treat.
Employee benefits
Switzerland has one of the highest records for taking care of its workers in Europe. Benefits like annual leave, parental leave, work insurance, health insurance, maternity and paternity leave, pension, and retirement plans are some of the many benefits of working in Switzerland.
Minimum Wage
As of the time of writing this article, the minimum wage in Switzerland ranges from $20.64 per hour to $25 per hour and it is said to be the highest minimum wage (per hour) anywhere in the world.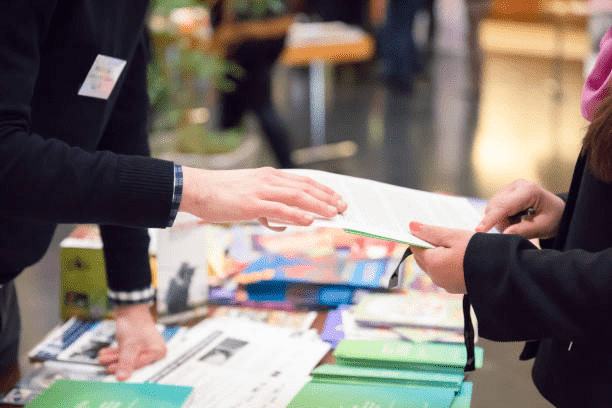 Source:istockphotos.com
Jobs in Switzerland
Due to Switzerland's small labor market, it can be a bit difficult to get a job but international workers are said to have more luck at job hunting in big cities like Bern, Basel, Geneva, Zurich, and Lausanne although, living in these cities is quite expensive as Zurich and Geneva are said to be amongst most expensive countries in the world.
Some of the industries you can get a job in as a foreigner are the:
Construction industry.
Hospitality, Tourism, and Management industry.
Information and Technology (IT) industry.
Finance industry.
Education industry.
Health industry.
Pharmaceutical industry.
Engineering industry.
Steps on How to apply for a job in Switzerland
Considering the fact that you are not the only one applying for the job position, you need to do everything within your power to make sure you stand out from other job applicants.
To apply for a job in Switzerland, there are three documents you need.
A well-written and updated CV
This can be as long as three pages. It should consist of your university degree, work visa, educational qualification as well as proof of your proficiency in your field. References are to be included in your CV. A professional headshot and a personal statement should be on the first page of your CV. If you have no idea on how to create a CV for yourself, quickly go to Elite digest to use the CV review and upgrade service.
A Cover Letter
A cover letter is a letter explaining to the hiring manager why you are the best candidate for a job position. It is necessary to highlight your working experience in your cover letter because working experience is very important in Switzerland. A page should be enough for the cover letter.
Educational degrees
Even though you might be asked to submit your university degree to get a Swiss work visa, you will still be asked to present the original copies of the degrees to your employer. It is best if you come to Switzerland with the original copies as well as photocopies of the degrees.
After making sure that all these documents are intact, fill out the application form in the language in which the job was advertised with. Do this for the CV and cover letter as well. You can only fill out the form and write your CV and cover letter in English if you are asked to (Switzerland has four official languages; English, German, Italian and French).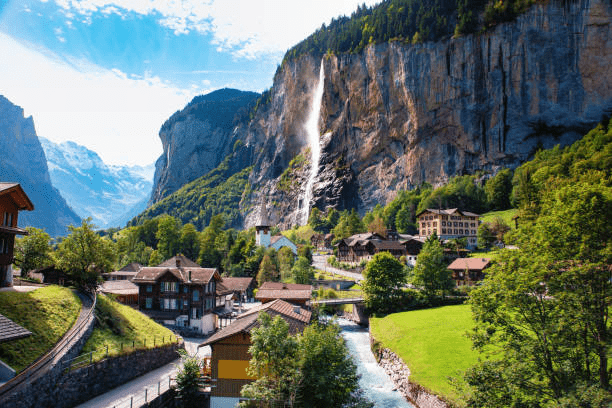 Source:istockphotos.com
Interview Tips
If your application gets accepted and you are invited for an interview, make sure you equip yourself with knowledge about the company prior to the interview. Also, have knowledge about other spheres of life as the interviewer might decide to drift a little with the questions. Dress properly, a corporate fit is best, and be punctual.
Conclusion
Getting a job anywhere is not always going to be a smooth ride for everyone and getting a job in Switzerland is no different but with the right preparation, there is a high chance that you will get the job you want.
The first step to knowing the job you want is by defining your career path. If you are still confused about what career path you want to pursue as well as job offers you want to apply for in Switzerland, you can get a career consultation service at Elite digest as well as regular job updates.