Leaving your home country to study in another country must be a big decision for you. Asides from leaving your family and friends behind, you might also be challenged by the thought of what you will study and where you will study. Studying in another country like Australia might be difficult for you, but the time spent, the personal development and the educational results are rewarding.
Why you should study in Australia.
Below are some reasons why Australia is a good country to study in.
As an international student, you have a wide range of universities to choose from when it comes to studying in Australia. Australia has 43 universities in total, with 40 Australian, two international, and one private university. Australian universities are top-notch and of good quality as well as quantity. Six Australian universities are among the top 100 universities in the world.
Australia is home to different cultures. The vast number of cultures in Australia allows you to go beyond what you are used to and experience something new at the same time, giving you a sense of belonging in the multicultural setting of Australia. Some of the benefits of living in a diversely cultural society like Australia include new cuisines, public celebrations, and the opportunity to learn a different language.
Multiple degrees and Majors
Since universities in Australia are among some of the top-ranked in the world, you shouldn't be surprised to know that they offer a lot of different degrees and majors. Whether you are studying engineering or English, medicine or mathematics, there are enough options and combinations to choose from when you study in Australia. Contacting your short list of universities to see what they offer and whether you meet the eligibility requirements is a good idea.
Australia is known for its many different landscapes, its wide plains, and its strange animals.  If you like going to the beach or hiking, you have different choices with thousands of kilometres of clean and fresh coast to choose from. During your holidays or leisure time, you can explore the beautiful terrain of Australia.
Easy Access to Student Visa
If you have been worried about how you will get a student visa, Australia offers a streamlined process for the Student Visa (subclass 500). The requirements for the Visa are simple and you will need to meet for your application to be approved, including being accepted into an educational institution and having sufficient financial capacity. You will also be required to get an appropriate level of health insurance for the duration of your stay.
Availability of Internship
Some Australian universities offer international students internships or work opportunities. If this is something that interests you, make sure you reach out to your chosen educational institution to find out any requirements.
Active and dynamic city life
Universities in Australia are located in both rural and urban areas. Wherever you choose to study, you will be able to travel to several neighbouring cities with ease. Every place has something special about it, and you will leave with a lot of unique experiences.
Australia is home to one of the most diverse wildlife habitats on earth. If you're studying rurally and you love connecting with nature,  you might be lucky enough to experience some in the wild.
Easy means of communication
People in Australia speak English and this will make it easier for you to understand and communicate with the people of Australia.
Great and Diverse work opportunities
If you enjoy yourself while studying in Australia and decide to stay longer, Australia also offers a Temporary Graduate Visa (subclass 485) that will allow you to stay in Australia and continue to work after you have graduated.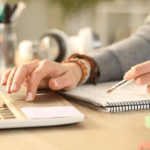 Source:Top Theto Official website
Requirements for Entry Into the University for International Students
To study at an Australian university as an international student, there are certain academic and English-language requirements you must have.  For every degree you want to study, you must have a recognized English language test with results that are no older than two years old before you start your course.
ACADEMIC REQUIREMENTS FOR BACHELOR DEGREE
To study an undergraduate course (bachelor's degree),  you are expected to have a complete secondary school qualification equivalent to an Australian Year 12 certificate.
ENGLISH LANGUAGE REQUIREMENTS FOR BACHELOR DEGREES
The English requirements for a bachelor's degree are:
IELTS: score of no lower than 6.0
TOEFL: overall score of 67, with section scores no lower than:
Listening: 12
Speaking: 18
Reading: 15
Writing: 21
PTE: score of 50-57, with section scores no lower than 50
CAE: score of at least 169.
ACADEMIC ENTRY REQUIREMENTS FOR MASTERS DEGREES
To study for a master's degree at an Australian university, you are required to have completed an undergraduate qualification that is comparable to an Australian bachelor's degree.
ENGLISH LANGUAGE REQUIREMENTS FOR MASTERS DEGREES
IELTS: Overall score of 6.5, no band lower than 6.0
TOEFL:  Overall score of 79, section scores no lower than:
Listening: 19
Speaking: 19
Reading: 18
Writing: 22
PTE: overall score of 58-64, no section score lower than 50
CAE: overall score of 176, no individual band lower than 169.
Tuition Fees for International Students
The tuition fees for international students in Australia start at around AUD 20,000 per year of study. The average tuition fee is over AUD 30,000.
Australian universities charge tuition fees based on the number of units of the course they are offering.
The yearly fee for a course is the cost of 2 semesters of full-time study (8 units).
While a full year is normally 2 semesters, you can do 3 semesters by studying during the Australian summer (Dec-Feb).
Degrees in Australia are shorter than degrees in some other countries, thereby reducing the overall cost of tuition and making Australian universities better than universities in other countries.
A bachelor's degree course is a 3-year full-time study, which is 24 units. This means that every year, there will be 2 semesters, and each semester's unit is 8. A bachelor's degree costs about $20,000–$45,000 AUD/year.
Master's degrees are typically 1 year and 6 months (12 units).
That is, you will only do 3 semesters. In the first year, you will do two semesters with 8 units, and for the next year, you will only do one semester for 6 months with 4 units. The cost of a master's degree in Australia is between $22,000 and $50,000 AUD/year.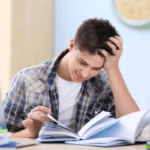 Source: FocusMe Official website
Australia Student visa
The student visa is known as Subclass 500.
Compared to other nations, it is easy to get a student visa for Australia. Students seeking to study in Australia must meet particular conditions to qualify for a visa. Once you are enrolled in a full-time study course, you may apply for a visa under Subclass 500. The student visa is only valid for 5 years, after which you will need to get another one.
With the student visa, you can:
Engage in an eligible course of study
Bring family members to Australia
Travel to and from the country
Work for up to 40 hours every two weeks during your course of study.
The validity of the visa is for five years, but you may ask for an extension.
PROCESSING TIME
Before you submit your visa application, verify that you have completed all the qualifying requirements. The processing time for your visa is generally four weeks. You may apply for the visa 124 days before the commencement of your degree and you may travel to the country 90 days before the start of your course.
If you have any dependents, make sure he or she applies for the same Subclass 500 visa. Even if the person might not come with you immediately, you must identify your dependents in your visa application. If this is not done, the person may not be eligible for a visa later.
APPLICATION STEPS FOR SUBCLASS 500 VISA
● Step 1
Before submitting your application, you must gather all the appropriate papers.
● Step 2
The documents to be presented are proof of your identification and character, which demonstrate that you have fulfilled the visa conditions.
● Step 3
Apply for the visa online.
● Step 4
 You will obtain notification from the authorities after they have received your visa application.
● Step 5
You will be informed about the status of your visa application and if there are other things for you to provide.
● Step 6
You need to take the IELTS exam and retain the results of the tests accessible while you are preparing your immigration application. You need to take the IELTS test and keep the results handy while you are putting together your application for immigration.
APPLY TO THE UNIVERSITY OF YOUR CHOICE TO GET YOUR CoE
Once you are selected for a course, you will obtain an offer letter from the university. You will have to show an official confirmation accepting the offer and pay a non-refundable acceptance fee. After this, you will acquire a Confirmation of Enrolment, or CoE. This document is necessary to complete your student visa application.
APPLY FOR YOUR VISA
After making sure that you have done everything specified above, the next step is to apply for your visa. Your Australian student visa application must include all the details given above.
AUSTRALIAN STUDENT VISA REQUIREMENTS
Below are some of the requirements for an Australian Student Visa.
You have to study a recognized course or part of it on a full-time basis.
The course you intend to take must be registered with the Commonwealth Register of Institutions and Courses for Overseas Students (CRICOS).
Have an electronic copy of your Confirmation of Enrolment (CoE) certificate. This is to validate your enrollment at an Australian University.
Have a Genuine Temporary Entrant (GTE) statement.This is evidence of your willingness to go to Australia merely to study and not to dwell permanently here.
Four current passport-sized photographs.
Certified or signed copies of transcript/document of academic achievements
Overseas Student Health Care (OSHC)insurance is approved by the Australian government. This health insurance offers you access to basic medical and hospital services. You may purchase this insurance through your university.
Test results in the English language like IELTS, TOEFL, and PTE if you are a non-native English speaker.
Proof of funding demonstrating you have the money to pay for your educational tuition, travel, and living costs.
Evidence of civil status.
Character Requirement Certificate to demonstrate you have no criminal record.
Proof of visa fee payment to prove that you have paid the requisite visa expenses.
If there are any additional essential prerequisites, the institution you have been admitted to will tell you.
AFTER GRADUATION
If you complete your Bachelor's or Master's degree, you may be eligible for the Post-Study Work stream of the Temporary Graduate (subclass 485) visa after you end your period of study in Australia.