Brazil, the largest country in both South and Latin America, ranking fifth in the world's largest countries with 8.5 million square kilometers, is one of the most visited countries by tourists.
In this post, we will show you the Brazil visa requirements for Nigerian citizens and how to apply for a Brazil visa in Nigeria. Subsequently, we will give details on each type of Brazil visa.

Source: Visa HQ
Documents Required for Brazil Visa In Nigeria
The following is a list of the Brazilian visa requirements for Nigerian citizens:
● A completed Nigerian citizen's internet application for Brazil.
● A cost for applications
● Evidence of a flight reservation
● Medical Insurance To improve your chances, you must purchase the appropriate travel insurance.
● Original passport having a minimum six-month remaining validity
● The background of the two passport images is white.
● Itinerary for travel. Plan out your daily activities while you are abroad.
● Bank statements for six months. You must have enough money to cover your journey.
● A letter from your company outlining your function and your monthly salary.
● Evidence of accommodation bookings at hotels or invitations from hosts.
● Proof of visa application payment.
Type of Brazil Visa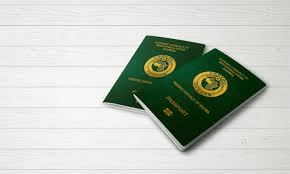 Source: Guide consultants
Make sure you have a current passport that enables you to apply for the visa before applying for a Brazilian visa in Nigeria.
Make sure your passport is valid for at least six months after the date of your return to enhance your chances of getting a Brazilian visa, and always apply for a visa at least eight weeks before your intended trip.
● Tourist
● Business
● Transit
● Student
How to Get a Brazil Visa in Nigeria
● Visit the Brazil immigration portal
● Click on the "Visa" Icon
● Click on "Start New Application"
● Enter your information
● Click on the "Save" button to generate a unique reference for your application
● Upload your documents
● Submit the application and print out your copy.
Additional Step-by-Step Process on Brazilian Visa Application
The Application must be completed exclusively online.
Make sure you have digital copies of your personal documents.
Ensure you provide answers to the fields of the Application which are mandatory.
The upload of your photo is mandatory.
Upon completion of the Form, click on "Complete Application" to receive an application reference number.
You must print and sign the receipt.
Even if your photo has been uploaded to the Application online, still, you must provide a printed copy of it. You need to glue your photo in the corresponding field of the printed Receipt.
Bring the printed receipt and application, along with the original documentation, to the Brazilian Consulate for further processing.
Now that you know how to apply for a Brazilian visa in Nigeria, we will tell you the different methods with which you can apply for a Brazilian visa.
By letter of invitation
By accepting a letter of invitation that was issued to you from Brazil, you can choose to visit that country. You can receive an invitation letter from Brazil through your business partner. You need a Brazilian invitation if you want to attend a conference, seminar, event, or course. A Brazil Business/Visit visa is required for this type of visa application. Your host (your business partner in Brazil) must provide his entire name, residence or place of business, and contact information, as well as your full name and passport number.
By Tour
In the absence of an invitation from Brazil, you can receive a detailed itinerary for your trip by contacting your travel agent. He has to have confirmed hotel and tour reservations for Brazil. You can get in touch with us to arrange a trip and submit your Brazil visa application.
Study Purpose
An acceptance letter and proof of payment of school fees are crucial for your application if you wish to travel to Brazil for academic purposes. Get your transcript and certificate from your school if you're applying for a master's program so you can show them off when submitting.
To ensure you don't miss anything, the following step is to outline exactly what you must do and how to complete and prepare your application online.
Brazil Visa Process
To summarize, simply log on to their portal to submit your application once you have met all of the prerequisites listed above.

Please be aware that you do not need to schedule a time to submit your application for Brazil. In summary;
Download Your Brazilian Visa Application Form
First, after completing your online application, be sure to click the "submit" option to send your Brazil visa request to the portal of the Brazilian embassy. As previously stated, make sure your flight and hotel reservations, as well as your data page, passport photo, bank statement, utility bills, visas, marriage certificate (if you're married), birth certificate for your children, letter of introduction, tax documents, property documents, and other supporting documents, are all scanned and ready to submit with your application for a Brazil visa.
Please be sure to download, print, and sign your application after submitting it online. Attach one passport photo to the printed form. You also require a different form with additional pertinent information that you must give the consulate. Download the form from this page.
Before making a payment, kindly bring your application to the Brazilian General Consulate in Lagos. Your visa cost will not be reimbursed if you pay in advance and your application for a Brazil visa in Nigeria is rejected because there are insufficient supporting papers. Therefore, before making the payment, be sure the visa officer has approved all of your visa applications and given the go-ahead.
After you have submitted your Brazil visa application online, the rest is done at the Consulate General of Brazil in Lagos.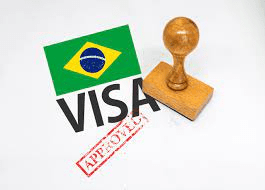 Source: Visapaper
Brazil Visa appointment in Nigeria/booking appointment for Brazil visa
To book a Brazil visa appointment in Nigeria, contact the Consulate General of Brazil using their email address or phone number.
Learn more about steps to take before moving abroad as a Nigerian regardless of the country you decide to move to.