Cyprus is one of the largest islands in the Mediterranean Sea and is divided into two parts: northern and southern Cyprus. The northern part is led by Turkey and is known as the Turkish Republic of Northern Cyprus, while the southern part is led by Greece and is called the Republic of Cyprus.
Although both countries are located on the same island, they have certain things that set them apart. For example, in their languages and currencies, northern Cyprus has Turkish and English as its official language and uses the Turkish Lira (TL) as its official currency, while southern Cyprus has Greek and English as its official language and uses the Euro as its official currency.
Cyprus is a popular choice for international students because it has a high-quality education system, low tuition costs, a lot of scholarship opportunities, and a friendly climate with more than 300 sunny days a year. Their summer can last from May to October, making it both a perfect study and vacation destination. It's no surprise that there are over 21,000 international students currently studying in Cyprus.
If you want to be among the next set of international students travelling to Cyprus by 2023, then this post is for you. We'll tell you about the requirements, how to apply, and the general cost of tuition and living in Cyprus. We'll also answer some of the most common questions about studying there.
Educational Degrees And Their Requirements
Like most countries, Cyprus offers a wide range of degree programs, including Bachelor's degrees, Master's degrees and Doctorate degrees.
Bachelor's Degrees
In Cyprus, a Bachelor's degree is four years and to gain admission students must
Have a diploma with transcripts
Pass at least 250 credits in their course of study
Undergo an English language course in Cyprus (where applicable)
Master's Degrees
In Cyprus, a master's degree takes two years to complete and is divided into four semesters. To apply for a master's degree, you only need a bachelors degree related to your field of study and an IELTS score of 6.5 or an equivalent degree showing your English language proficiency. You don't have to pass any special exams.
Doctorate Degrees
It takes about three to five years to complete a doctorate in Cyprus. It consists of 8 courses and a dissertation. To apply, you'll need to provide a masetr's degree and other necessary documents.
Study Visas and Permits For International Students In Cyprus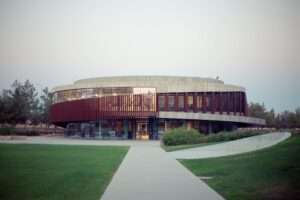 International students who are citizens of EU/EEA/EFTA member states, alongside citizens of Switzerland, Norway, Liechtenstein, and Iceland, do not require a student visa before coming to Cyprus. But if they stay longer than three months, they have to get a residence permit.
International students who are not from a country in the EU, EEA, or EFTA must have a student visa before coming to Cyprus. Visit the Ministry of Foreign Affairs to check if your country is among those required to have a student visa.
Student Visa Application Process In The Turkish Republic of Northern Cyprus
International students who are citizens of the Republic of Armenia, the Federal Republic of Nigeria and the Syrian Arab Republic are required to apply for a Turkish student visa from the TRNC embassy, consulate or any other representative body in their home country before traveling to the Turkish Republic of Northern Cyprus (TRNC).
Apart from the counties mentioned above all other foreign students are required to have their study permit within 90 days of arrival into the country. Upon arrival, you are to submit your university acceptance or invitation letter to the migration officer, who will then issue you a student entry visa valid for 90 days. Having secured your student entry visa, you must proceed to complete your university registration process. After your university registration is complete, you must then start enrolling in the online Immigration System of the Northern Cyprus Immigration Office.
Requirements
Required Documents For Citizens of the Republic of Turkey Traveling to TRNC
A valid passport or Identity card
Required Documents For Citizens of the European Union and Schengen Area Countries
Traveling to TRNC
A valid passport or National identity card
Required Documents For Citizens of Other Countries Traveling to TRNC
Citizens of countries that are not part of the European Union (EU) or who do not have an embassy or consulate of the TRNC in their home country are required to have a valid passport. They must also have a travel document that is valid for 6 months.
General Visa Requirements For International Students Traveling To TRNC
Photocopies of your passport which must be valid for at least 6 months
Filled visa application form
Two passport-sized photographs
Official acceptance letter or invitation letter from the university you're going to study in.
Proof of sufficient financial means to stay in the country and return to your home country.
This can include a letter of guarantee signed by your sponsor stating that they will cover all your expenses, and/or an official bank statement for the last 3 months
Letter from the university confirming receipt of payment
Copies of your high school, college and university certificates
Proof of accommodation in the country. This can either be a receipt of hotel payment or the name and address of your invitee
Consent letter from parents for international students under the age of 18, signed by a court
Photocopy of sponsor's ID
Flight reservations
Vaccination card for Typhoid and yellow fever
Student Visa Application Process In The Republic of Cyprus (Southern Cyprus)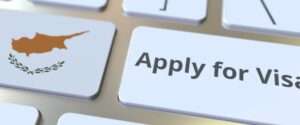 Requirements
All International Students are expected to provide the following to obtain their visa
A filled and signed entry visa application form
Letter of admission from the Cyprus university you applied to study in
Four passport-sized photographs with white background
Proof of fund showing you have enough to cover living expenses and accommodation
A passport valid for at least 1 year from the day of entry into Cyprus
Certificate of police clearance from your country, stating that you have no criminal record
Travel health insurance
Upon arrival in Cyprus, you'll be required to undergo a medical examination. Also note that all your documents must be in English, otherwise you'll need a certified English translator to help translate them to English. You must start the visa application process on time to prevent any delays. To find the Cyprus embassy or consulate in your home country, visit the Ministry of Foreign Affairs.
Housing And Living Costs For International Students In Cyprus
Housing costs in Cyprus are largely dependent on where you stay. There are two accommodation options, staying in the private or public university dormitories or renting an apartment outside the university. We recommend staying in the university dormitory as renting a house can come with a lot of extra expenses and problems like the high cost of electricity and water, heating and cooling problems, and less security than dormitories.
Living in Cyprus is fairly cheap. Some basic cost of living include throughout the country includes:
€12 for a meal
€3 for coffee
€9 for a cinema ticket
€400- €600 for monthly rent
€40 for monthly transport
€39 for a monthly internet subscription
On average, students should expect to spend around €700 per month, rent included.
Tuition Fees and Scholarships For International Students In Cyprus
The cost of tuition in Cyprus varies and is dependent on the institution of study and the province where it's located, the course of study, and its duration. On average, the annual tuition fee for an undergraduate program can range from €3,000 to €13,000. For postgraduate or master's, it could cost as low as €5,000 or as high as €10,000. And for doctorate degrees, you can expect to pay above €7,000. Courses in Medicine and Dentistry tend to cost higher ranging between €10,000 to €22,000. Also, note that international students who are citizens of EU/EEA/EFTA member states are more likely to pay higher fees than those who belong to the EU/EEA.
To get more detailed and accurate information on the estimate of your tuition fees, you must meet the conditions and requirements set by the government or institution. To apply for these scholarships, you can visit the websites of the various universities in the country to submit your application for consideration.
Finally, if you want to cut down on the cost of tuition, the best way to do that is by being intentional about where you want to study. The cost of tuition varies based on the provinces of Cyprus. For example, you can decide to study in Northern Cyprus, which is the cheapest province because they make use of the Turkish Lira (TL). This makes their prices about 30% cheaper than in Southern Cyprus, which makes use of the Euro.

Application Process For Studying In Cyprus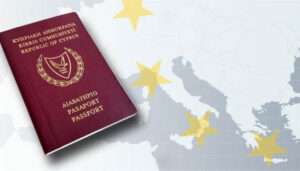 The application and admission process may be slightly different depending on the university.
But here are some general steps to take to kick-start the application process.
1 . Choose a program
Whether you're going for a bachelor's, master's or doctorate, it all starts with you choosing a program and higher institution that's right for you and keeping in mind that you may be required to take extra language lessons or a proficiency test. To find a study program, click here.
2 . Gather all necessary documents
You'll need to provide certain documents like proof of completion of previous studies (certificates, transcripts), a recommendation letter, a letter of motivation, and an English proficiency test like TOEFL or IELTS.
3 . Check specific admission requirements
Each university will have its own specific requirements. Make sure you visit the official website of the university you're interested in to find out more .
4 . Submit your application
Once you have all the necessary documents, go ahead and apply to the university via their online application portal. Carefully fill out the application form and submit it.
5 . Wait for admission
Universities in Cyprus have two main admission streams for new intakes: In February and September of each year. Admission results are usually announced by the end of spring and once you have been admitted, the university will send you an official letter of admission, and other important information you need about studying in Cyprus. If you're going to study at a private university, you'll be required to pay a tuition fee for the first semester.
6 . Apply for a visa
Once you have received your letter of admission, you can immediately start applying for your visa.
7 . Make preparations for flight and accommodation
It's advisable to wait till your visa has been approved before you start preparations for accommodation and flight arrangements to Cyprus.
What To Do When You Arrive Cyprus
Once you arrive in Cyprus, the first thing to do is to get yourself enrolled in the university. Secondly is to undergo a medical examination. You'll be required to get a chest Xray, HIV, Syphilis and Hepatitis B and C tests. Lastly is to apply for a student residence permit as the visa you received before travelling is only valid for 90 days which will expire long before the end of your program. To get your residence permit, you'll have to submit certain documents to the Migration Department in Cyprus
Frequently Asked Questions
How much should I pay for a student visa?
The visa application fee varies based on your country but here are general
Cyprus visa fees
:
●Short stay visa (1-90 days) – €20
●Multiple entry short stay visa (1-5 years) – €60
●Long stay visa – €60
●Airport transit visa -€15
●Visa extension – €30
●Visa on arrival – €20
What is the duration of a Study Cyprus visa?
The entry study visa is valid for 90 days, while the temporary residence permit is valid for one year and can be renewed annually for as long as your study program lasts.
How long does it take to process a Cyprus study visa?
Again, this is dependent on your home country, but generally, the whole visa application process should not last more than a month. requirements
Can I work with a Cyprus Study visa?
Yes, you can, although there are strict regulations regarding this. As an international student, you're allowed to work for up to 20 hours per week.
How much do I need as proof of funds to study in Cyprus?
There is no specific amount which one must have to study in Cyprus. However, you must be able to provide proof of finances, showing that you have all it takes to cover your studies and living expenses. Also, depending on your university of choice, you may be required to make a deposit payment. For example, the European University of Cyprus requires undergraduate students to submit a down payment of €1,500 before arriving in the country.
Conclusion
Studying abroad is a dream for so many, and we hope to help you realize this dream with the information we shared in this article. To find out more about visa applications, click here.