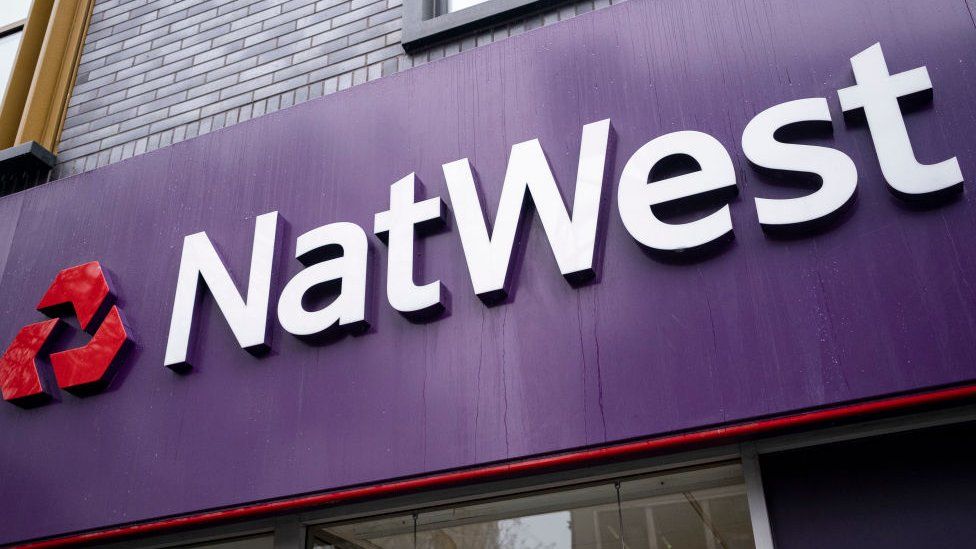 NatWest is limiting the amount of money customers can transfer to cryptocurrency exchanges.
From Tuesday, customers will be able to transfer a maximum of £1,000 a day to such exchanges, and no more than £5,000 per month.
The bank says it is to protect customers from "crypto-criminals" seeking to scam them.
NatWest head of fraud protection Stuart Skinner said the bank had seen an increase in the number of scams linked to cryptocurrency, with UK consumers losing an estimated £329m from such criminal acts.
He also gave advice to help people avoid being duped.
"You should always have sole control of your cryptocurrency wallet and nobody else should have access," he said.
"If you didn't set the wallet up yourself or can't access the money then this is likely to be a scam."
In June 2021, NatWest introduced some daily caps on customers' transfers to crypto exchanges, with the limits varying in size depending on the platform in question.
At the time, it cited concerns over investment scams and fraud.
Benoit Marzouk, chief executive of BitcoinPoint, a crypto trading app registered with the Financial Conduct Authority (FCA), said the limits imposed by NatWest were too restrictive and did not address the problem itself.
"Banks should instead focus on educating their users about the most common scams clients are falling victim to, typically the 'recovery of your funds' or demanding that you pay a withdrawal fee prior to the 'release of funds'," he told the BBC.
Binance woes
NatWest's announcement comes the same day as crypto exchange Binance announced it was stopping people from depositing and withdrawing their cash in pounds sterling.
Binance, which has more than 128 million customers, did not give details on the number of clients the move would impact.
The company is working to find an "alternative solution" for sterling transfers, a Binance spokesperson said.
Binance last month suspended all dollar bank transfers amid a growing crackdown on crypto by US authorities.
Previously Binance had been issued a warning by the FCA, the UK's financial regulator.
The FCA warned consumers in June 2021 that Binance did not hold "any form" of permission to offer services regulated in the UK.
The importance of sterling funding to Binance is unclear.
The company does not make public its finances, with the core of the business – the giant Binance.com exchange – mostly hidden from public view.
Related Topics